Permits For Touring & Transportation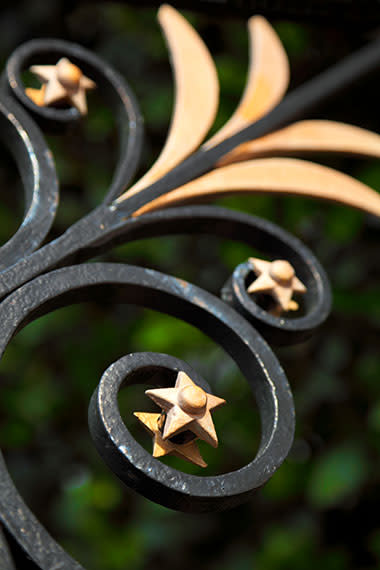 The Charleston City Council has found it necessary to enact a comprehensive Tourism Ordinance to manage day to day tourism operations because of the unique and sensitive nature of the Old and Historic District of Charleston. This includes its numerous narrow streets and the lived-in residential areas.
Required Permits
Permits are required for all visiting tour vehicles if they are engaged in touring for hire. They are also required for transportation purposes (non-touring) and for motor coach parking within the Historic District. This is to assist drivers in reaching destinations such as hotels, restaurants, or historic sites by the best route depending the size of the vehicle.
The permit application is the method by which one may apply for such permits. Permits are not mailed but may be picked up at the Permit Office in the Vehicle Research and Testing Bus Shed and may be arranged for in advance for a specific date and time through the city's Tourism Management Permit Office located at 75 Calhoun Street, Suite 3400. The mailing address is located on the right. Contact the permit office at 843-724-7395.
Touring Buses & Visitors
All visiting tour buses and vans must check in at the Visitor Reception and Transportation Center (VRTC) at 375 Meeting Street, prior to conducting any sightseeing in the Old and Historic District. When touring the City of Charleston, you must employ the services of a registered city tour guide. Information on registered tour guides is available by contacting the Charleston Area Convention and Visitors Bureau (CVB) at 800-868-8118.
Visiting groups are encouraged to get a more detailed look at Historic Charleston. Locally licensed vehicles and carriages may be used. Walking tours also are recommended as a pleasant way to experience the city. Local registered tour guides and personnel at the Charleston Area CVB, VRTC, or Tourism Management Office will be able to assist you in these arrangements.
Touring by motorized vehicles is prohibited in the residential areas during the following times:

Eastern Standard Time: 5 p.m. to 9 a.m.

Daylight Saving Time: 6 p.m. to 9 a.m.

If you require assistance in filling out this application, please telephone the Office of Tourism Management at the numbers listed on the second sheet, we will be more than happy to assist you.

Buses entering the historic district of Charleston are required to follow the specified route found on the motorcoach map below.